JP's 75 Gallon Mixed Reef With Basement Sump
Checkout JP's Build Video! And See Step By Step How I Built This Beautiful Mixed Reef Tank. This Is One Of My Favorite Do It YourSelf Builds.
The Tank, Stand & Lighting
The Tank Is A Ten Years Old With A Center Over Flow, Bottom Drilled With 1" Drain And 3/4" Return. After Test Filling For Three Weeks I Started By Painting The Back And Bottom With Oil Based Flat Black Paint. The Stand Is Red Oak With Matching Canopy.
Inside The Tank
Two Jebao PP8 Powerheads Controlled By The Apex

60 LBS Of Three Month Cured Pukani Dry Rock Held Together With .5" Acrylic Rods And Super Glue
Lighting
48" T5 Retrofit Kit

Two Blue Plus T5 Bulbs

Two Sb Reef Lights (Basic Box) Controlled By The Apex VSP 0-10v

Lights Are On For Ten Hours A Day With One Hour Of Ramping Both In The Morning And At Night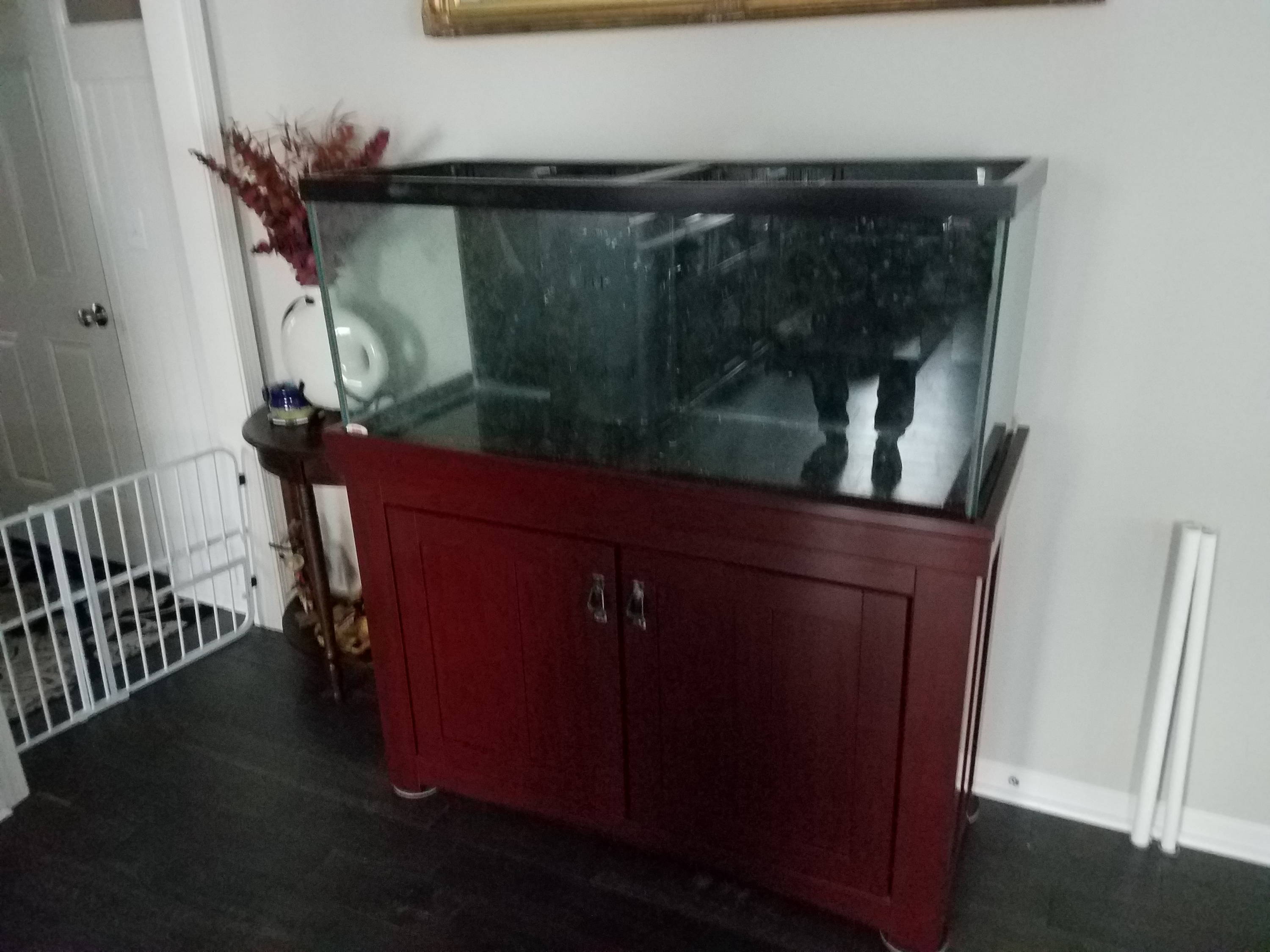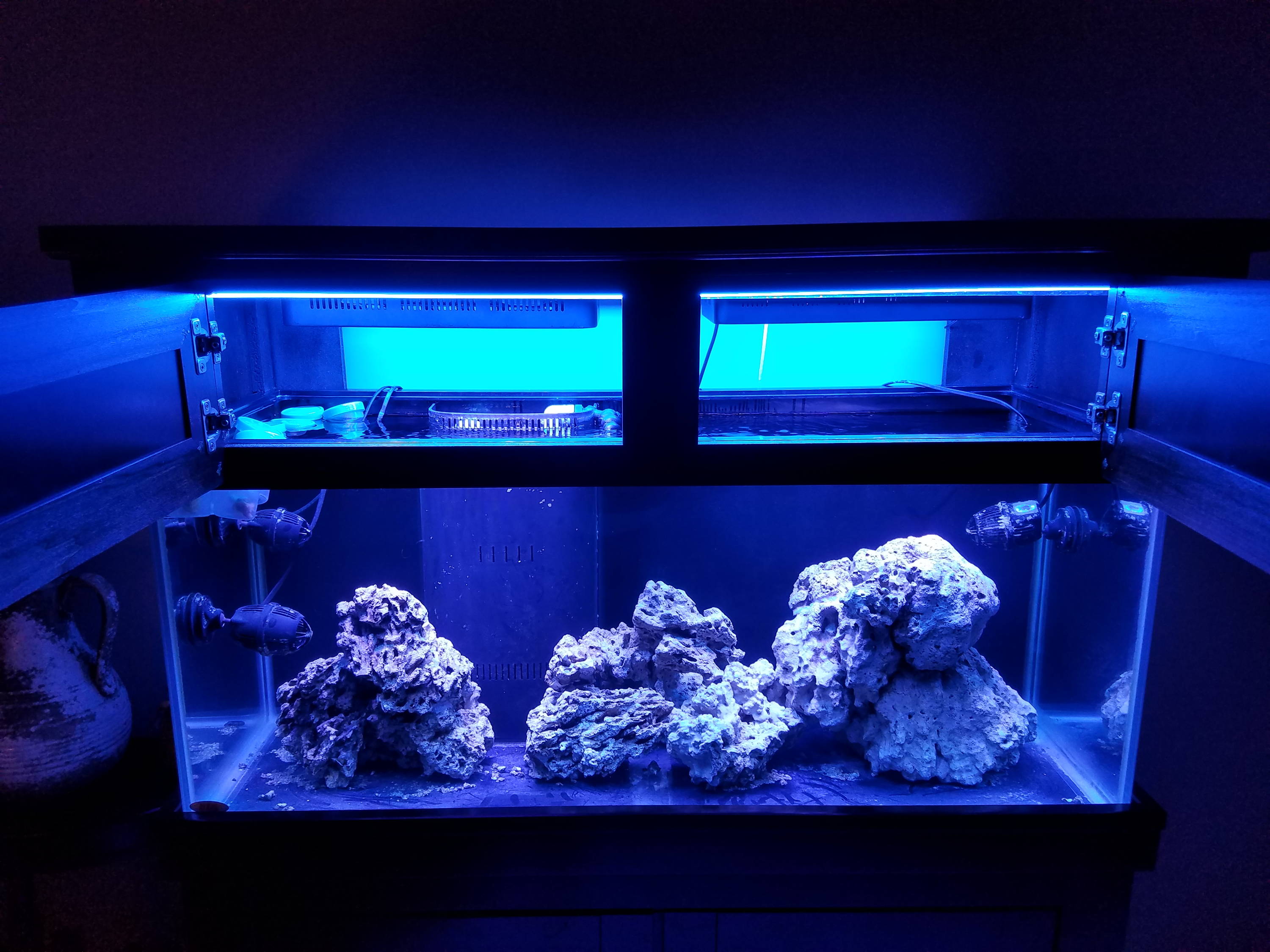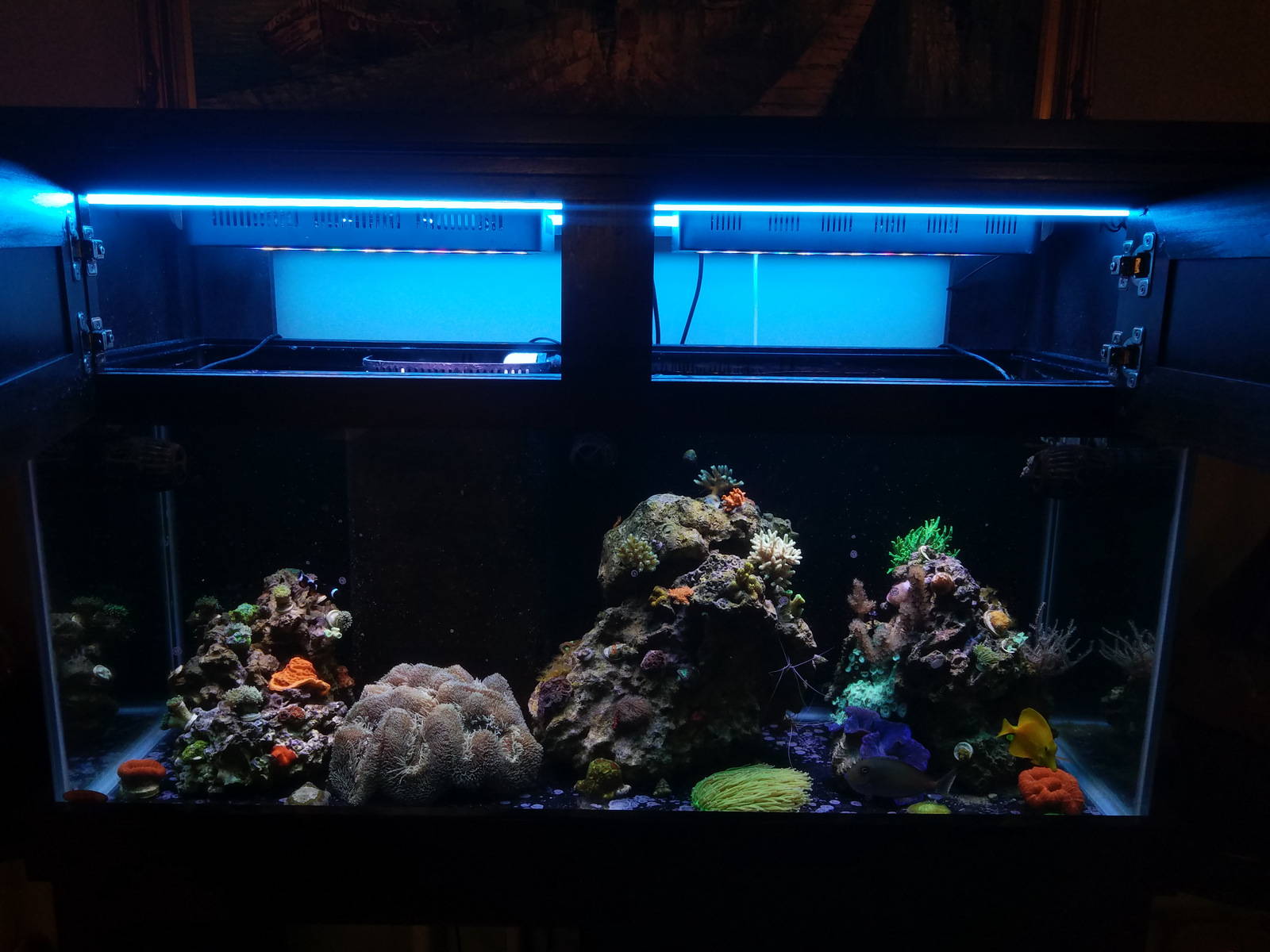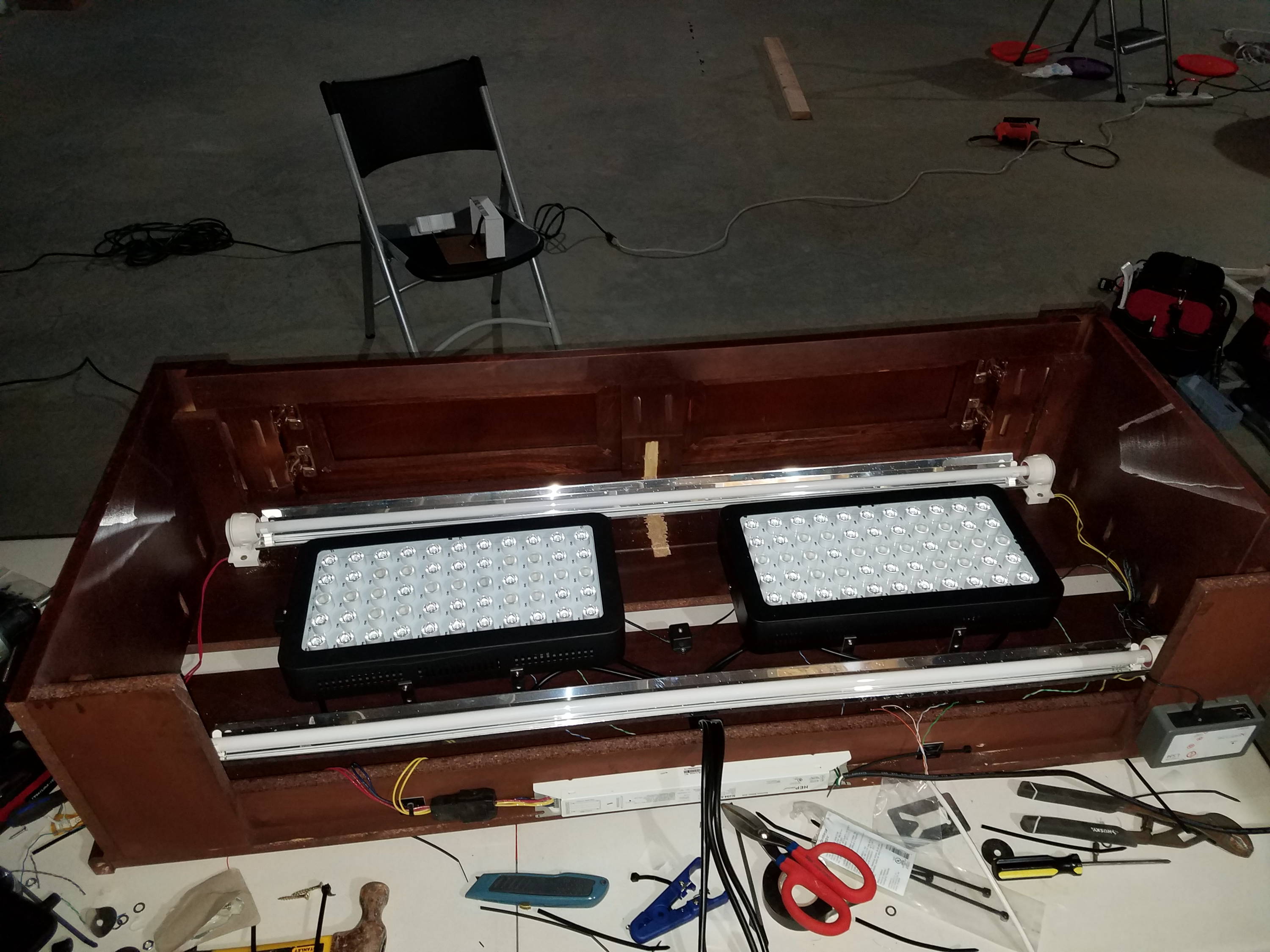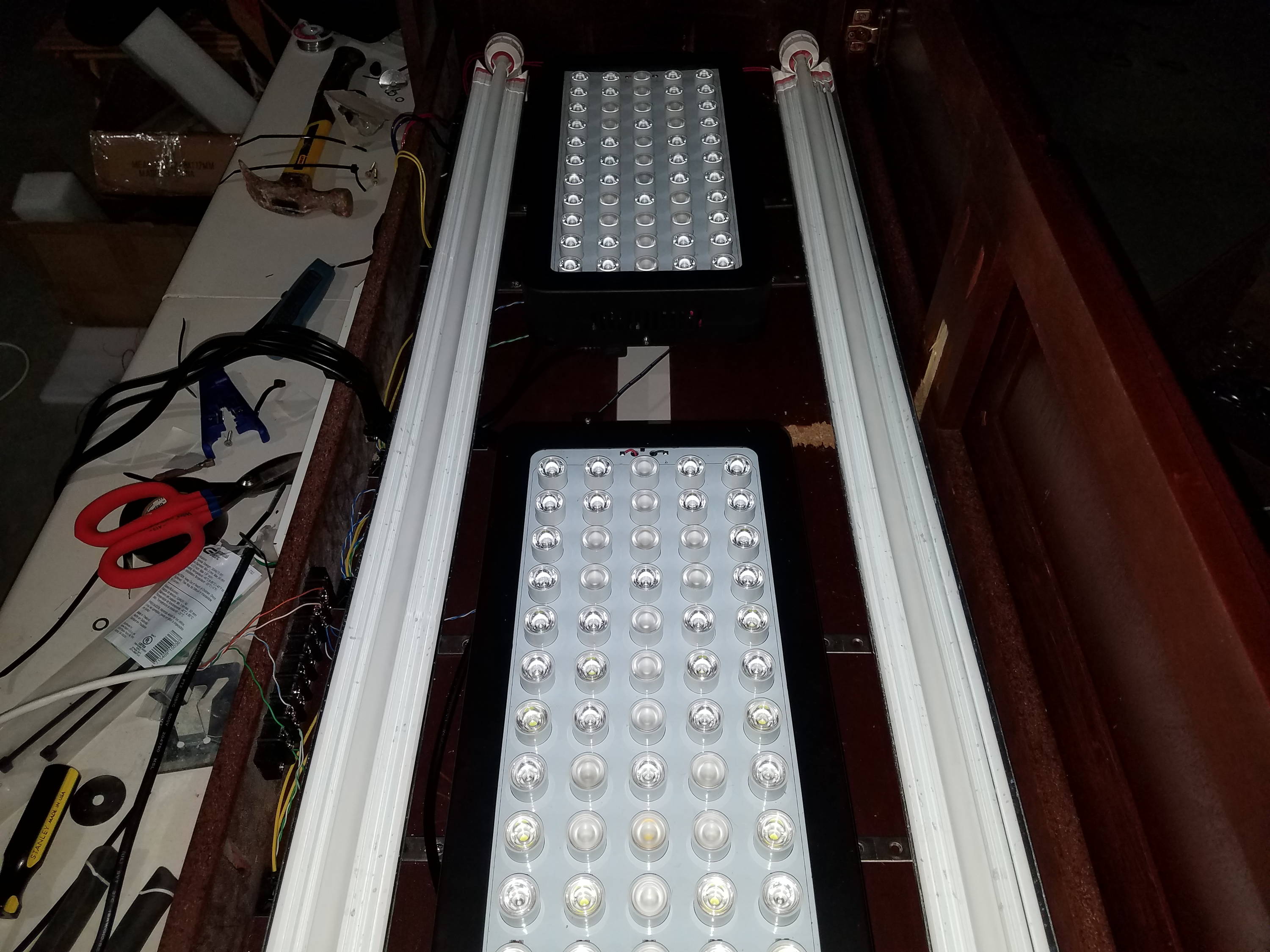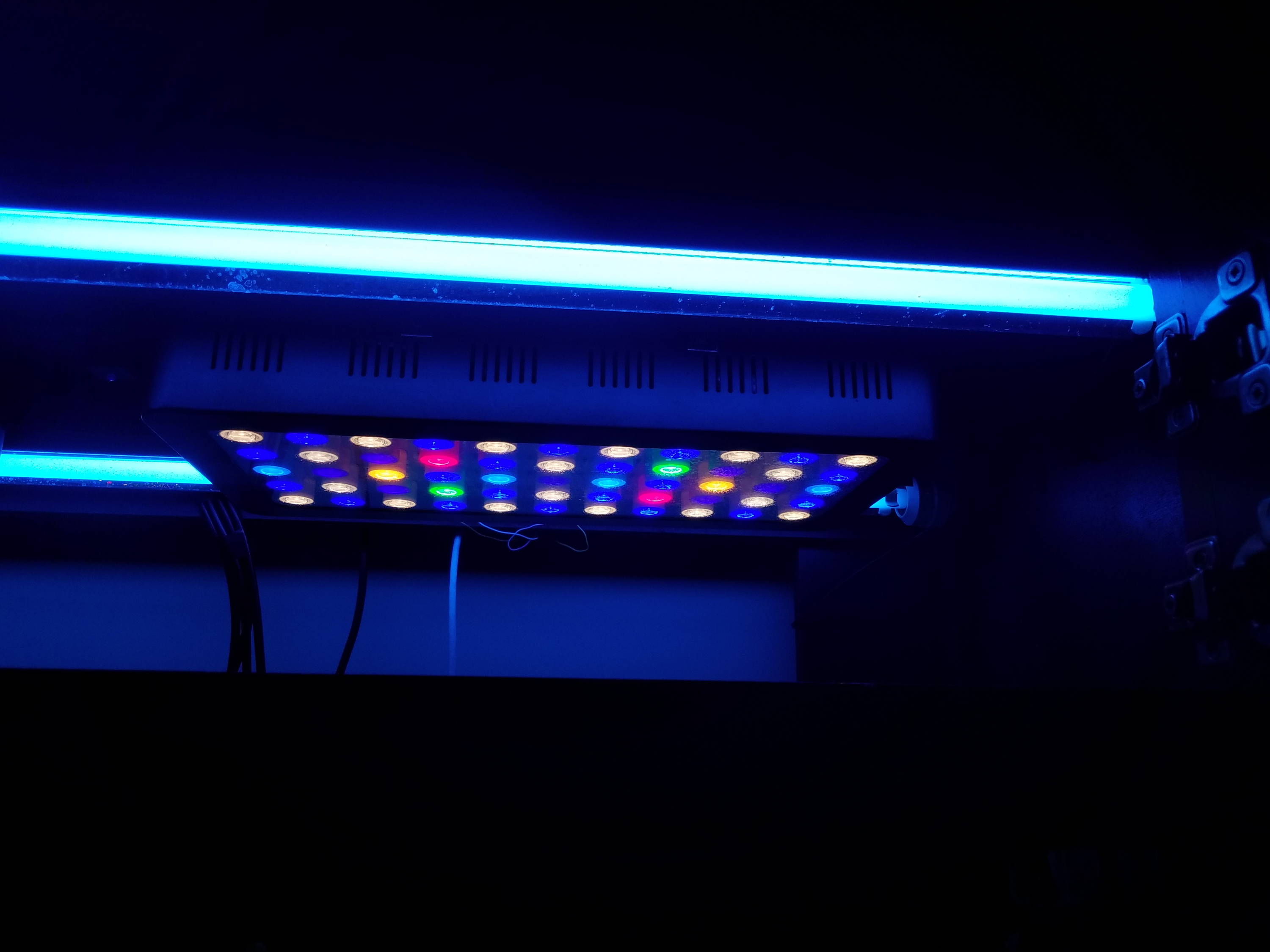 ---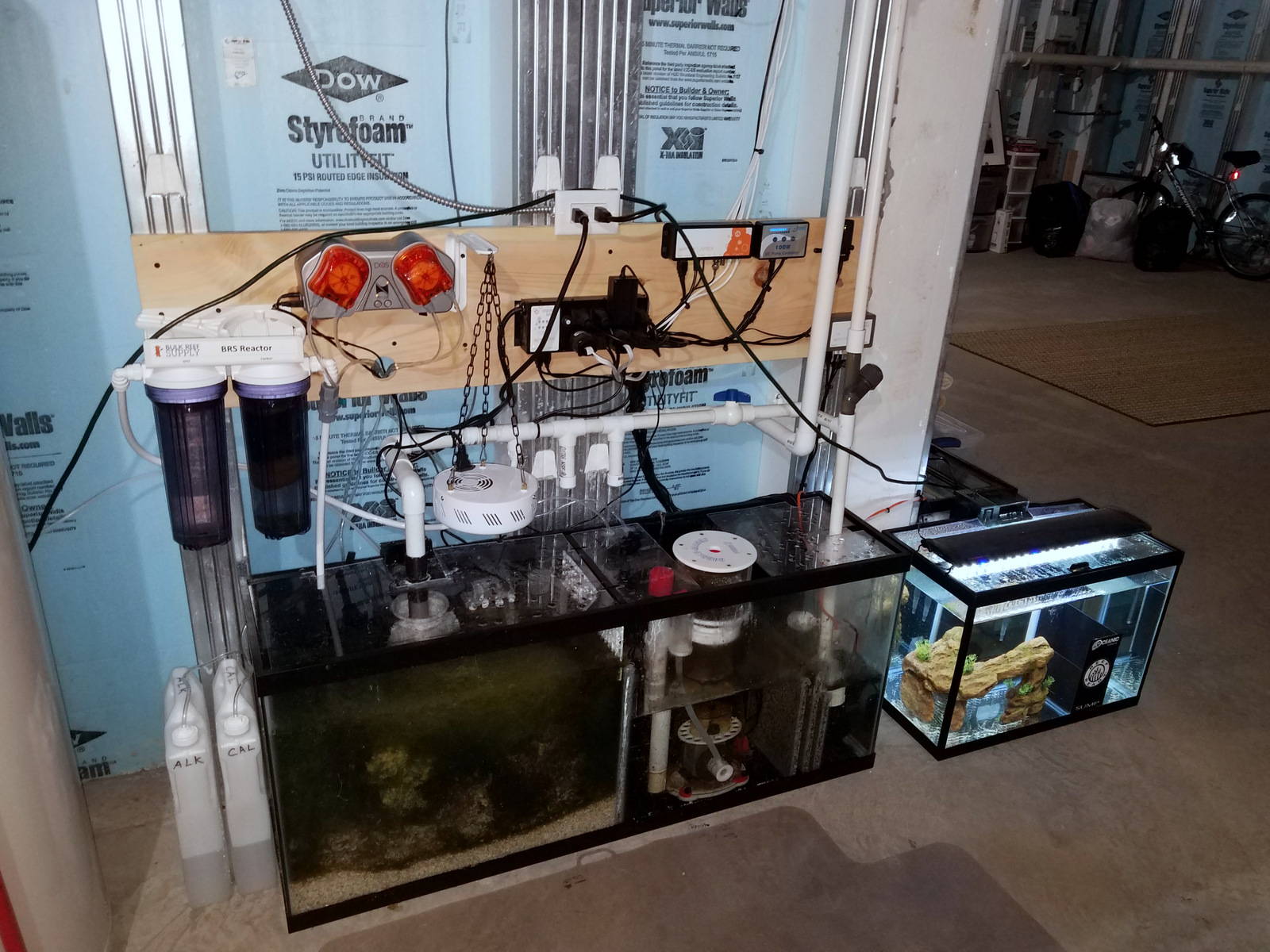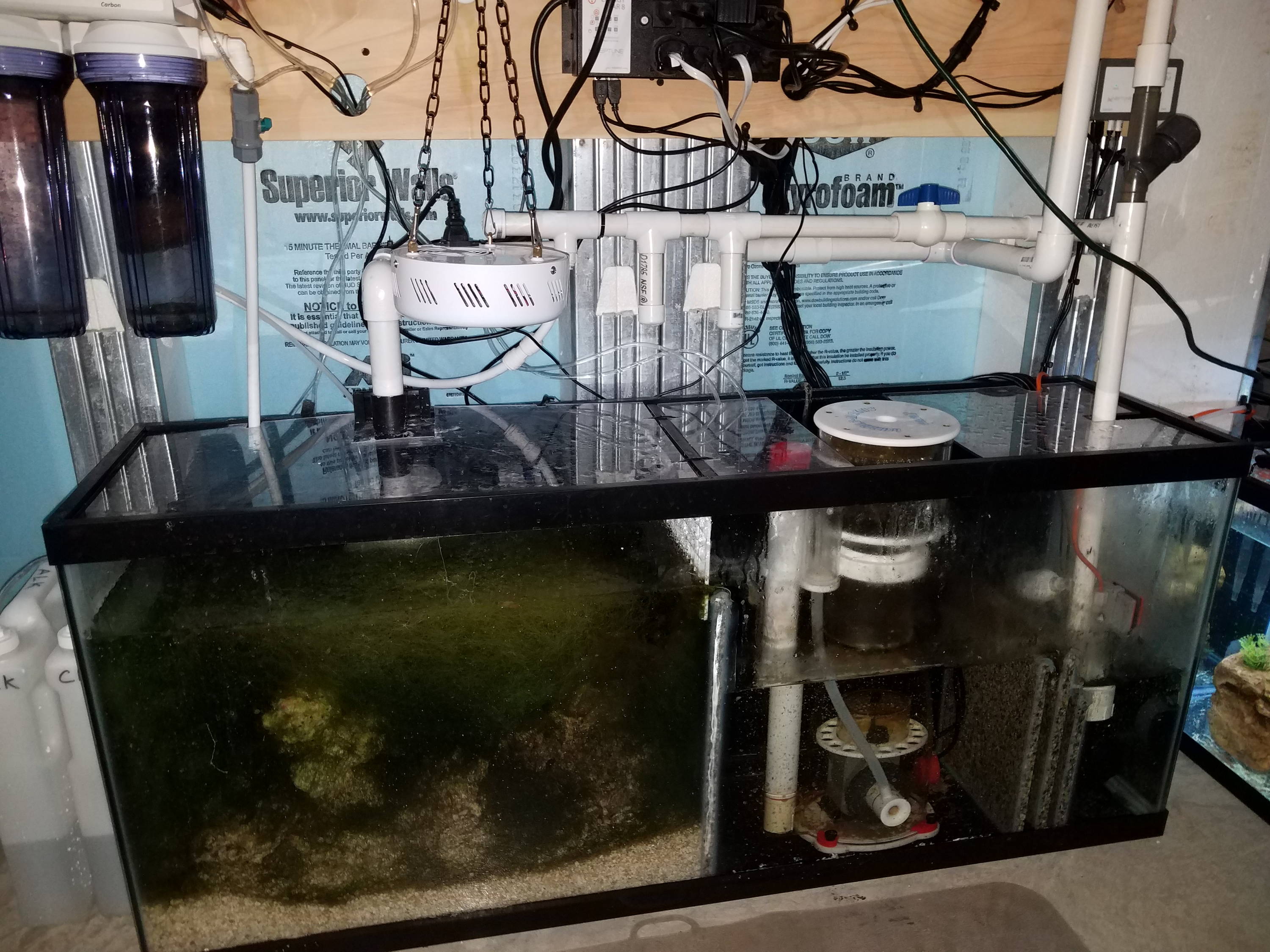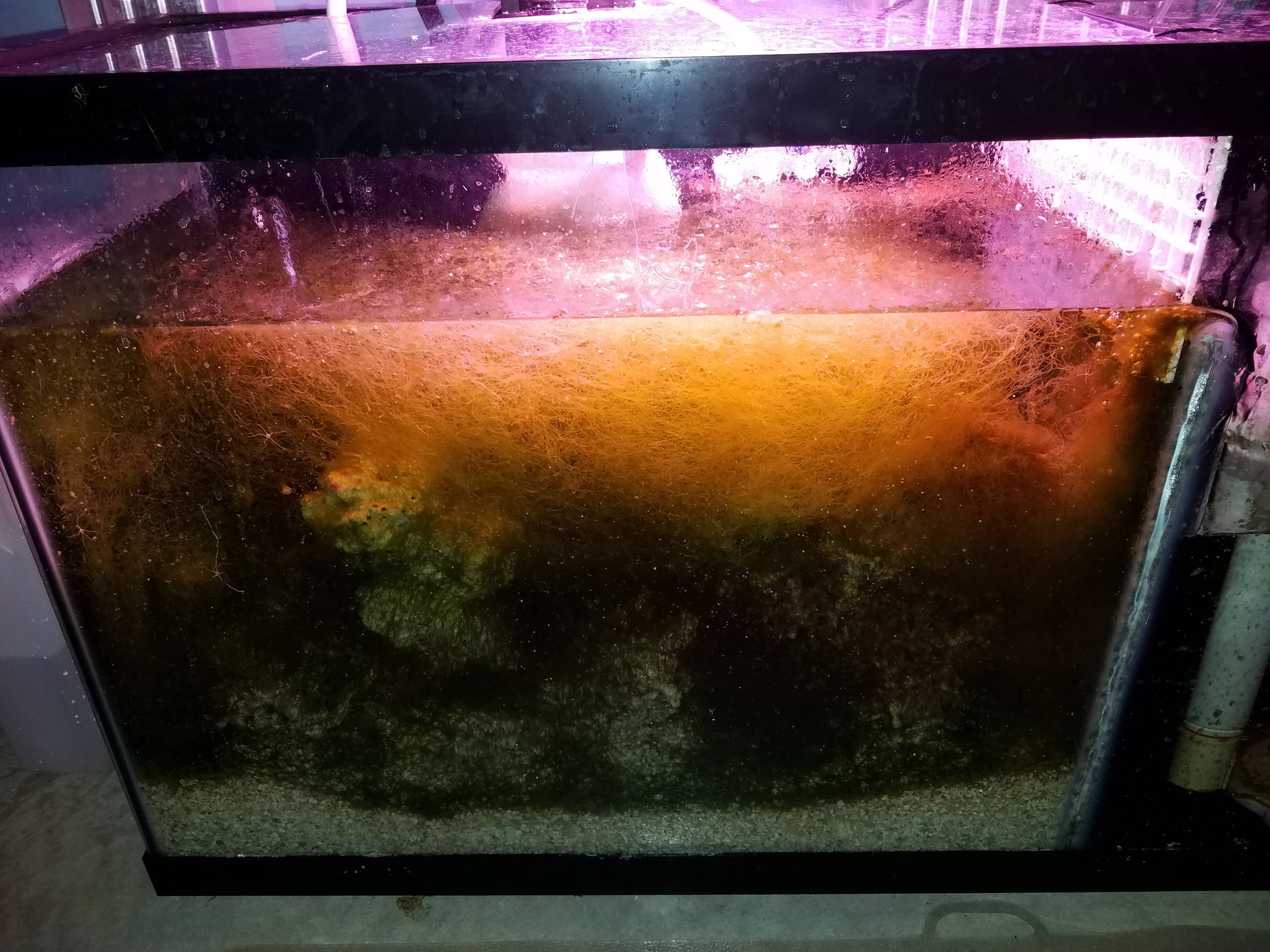 The Sump Is A 55 Gallon Tank From Pecto $1 Per Gallon Sale. The Back And Bottom Was Painted With Oil Based Flat Black Paint.
Equipment
Bubble Magus Curve 7 Protein Skimmer

Jebao DCS 12000 Return Pump

20LBS Of Cured Pukani

50LBS Of Sand

Chaeto macro Algae

Neptune Apex Controller

ATK ATO

BRS Dual GFO/Carbon Reactor

Apex DOS Dosing Pump For Alkalinity And Calcium Two Part

200Watt UFO Refugium Light

25 Gallon ATO Reservoir

Wayne Check Valve

CPR 4" Filter Sock Holder
The Reverse Osmosis System Was Pruchased From Ebay Made In The USA For Approx $150. Its A 150 Gallon Per Day With 1 Micro Filter, 1 GAC Filter, 1 Carbon Filter, 1 RO Membrane And Two Mixed Bed DI Resin Cartrides.
We Had The Plumber Leave Extra Pipe Over The Water Heater. Connected A Sharkbite With A 1/4" RO Tube Output To Provide Water To The Unit. The R/O Water Goes To A T Fitting That Either Sends Water To A 30 Gallon Saltwater Heating And Mixing Barrel Or To The 25 Gallon ATO Reservoir.
Quarantine Tank
30 Gallon Tall Tank

Hang On The Back Filter With Bio Media

75 Watt Internal Heater

Fake Food Allowing Fish To Hide And Reduce Stress

Standard White/Blue Led Light Strip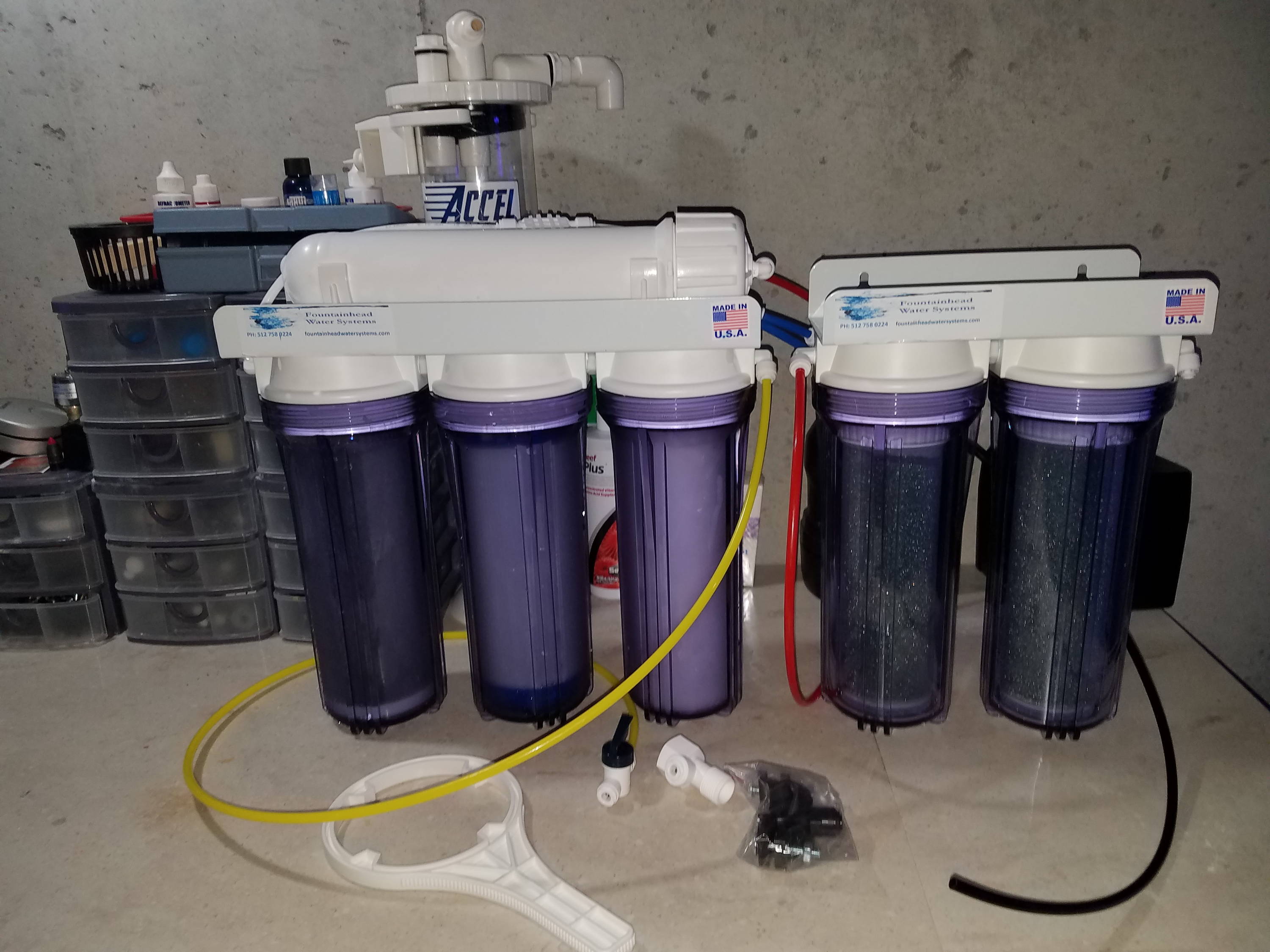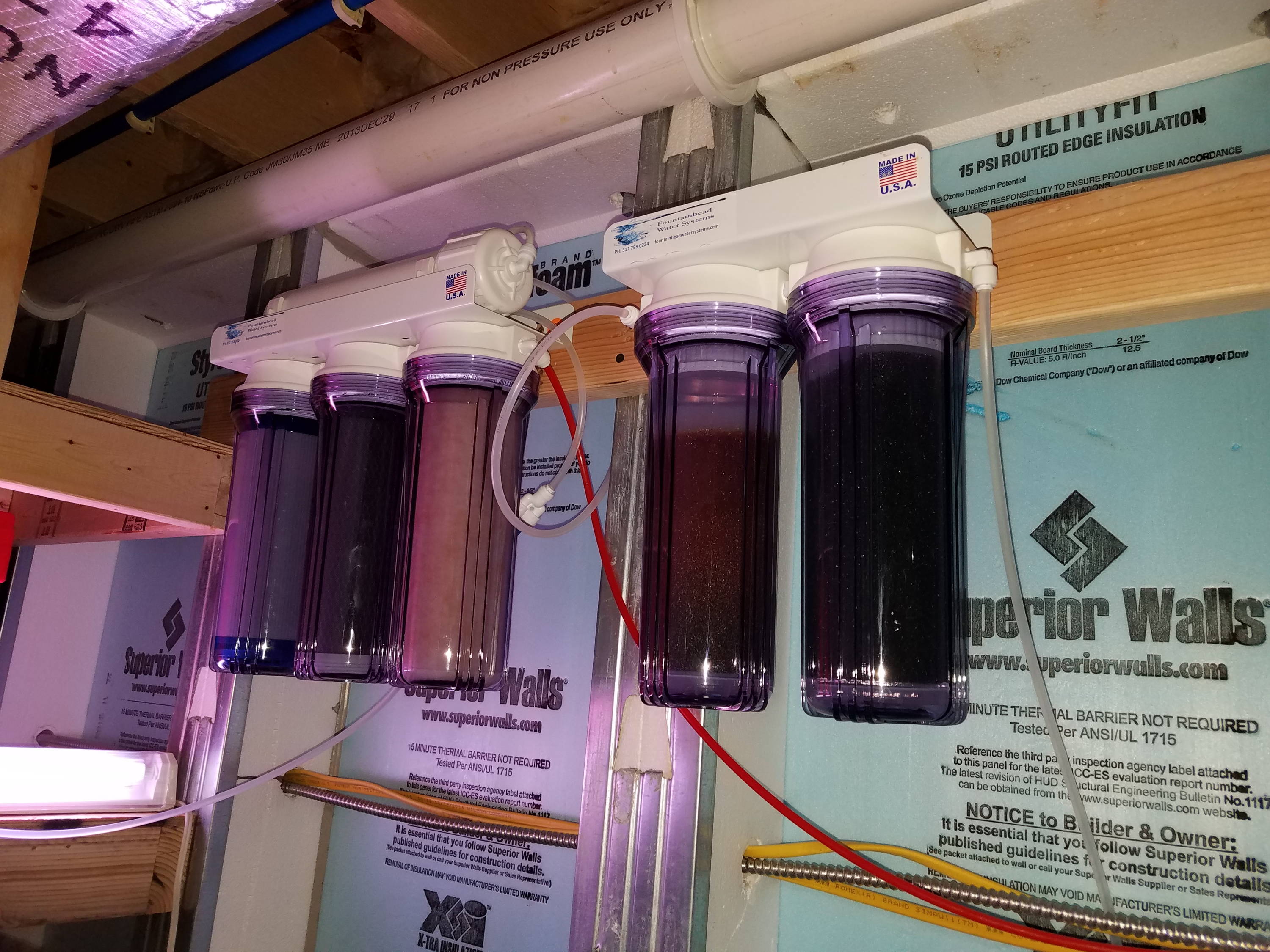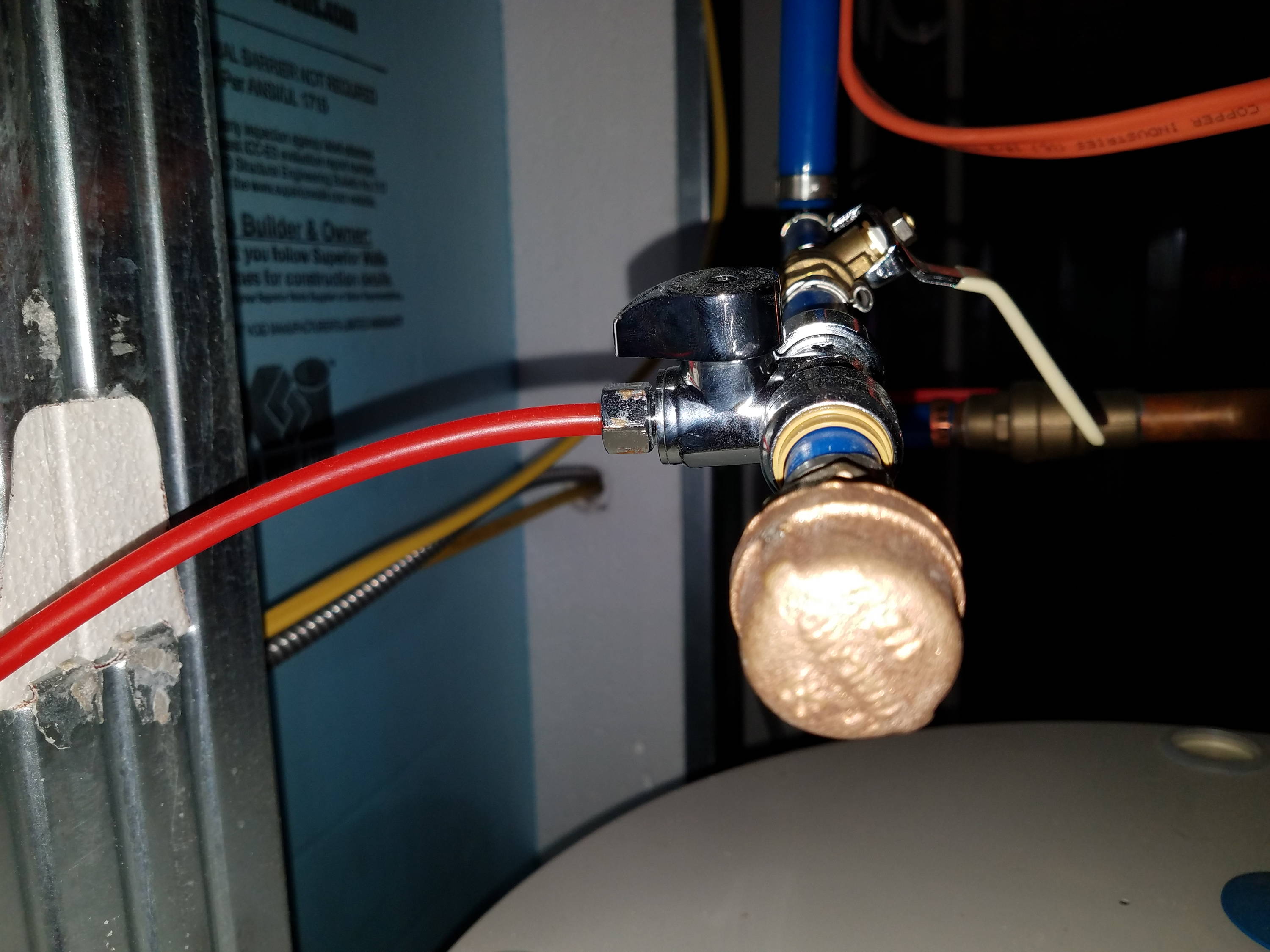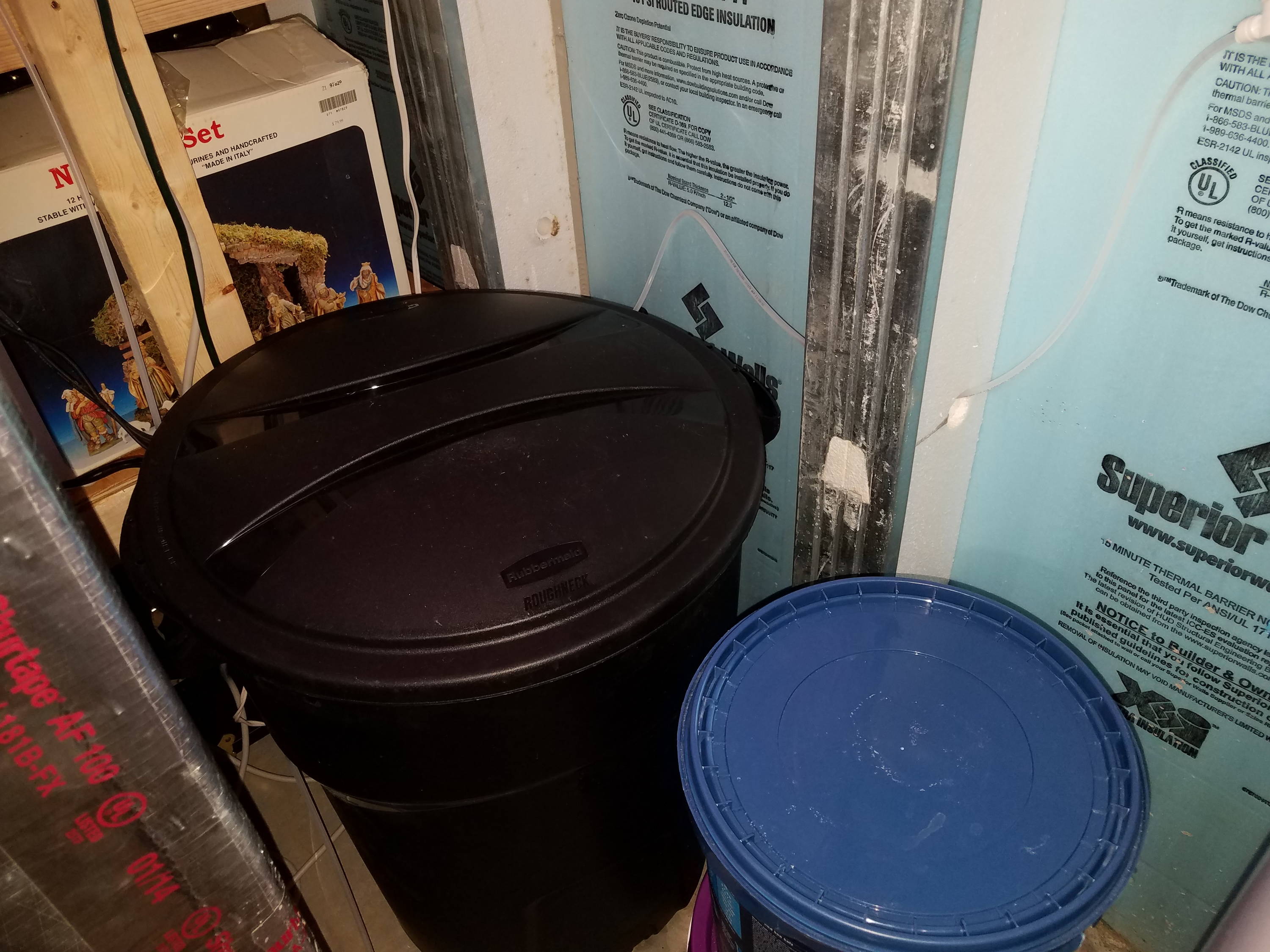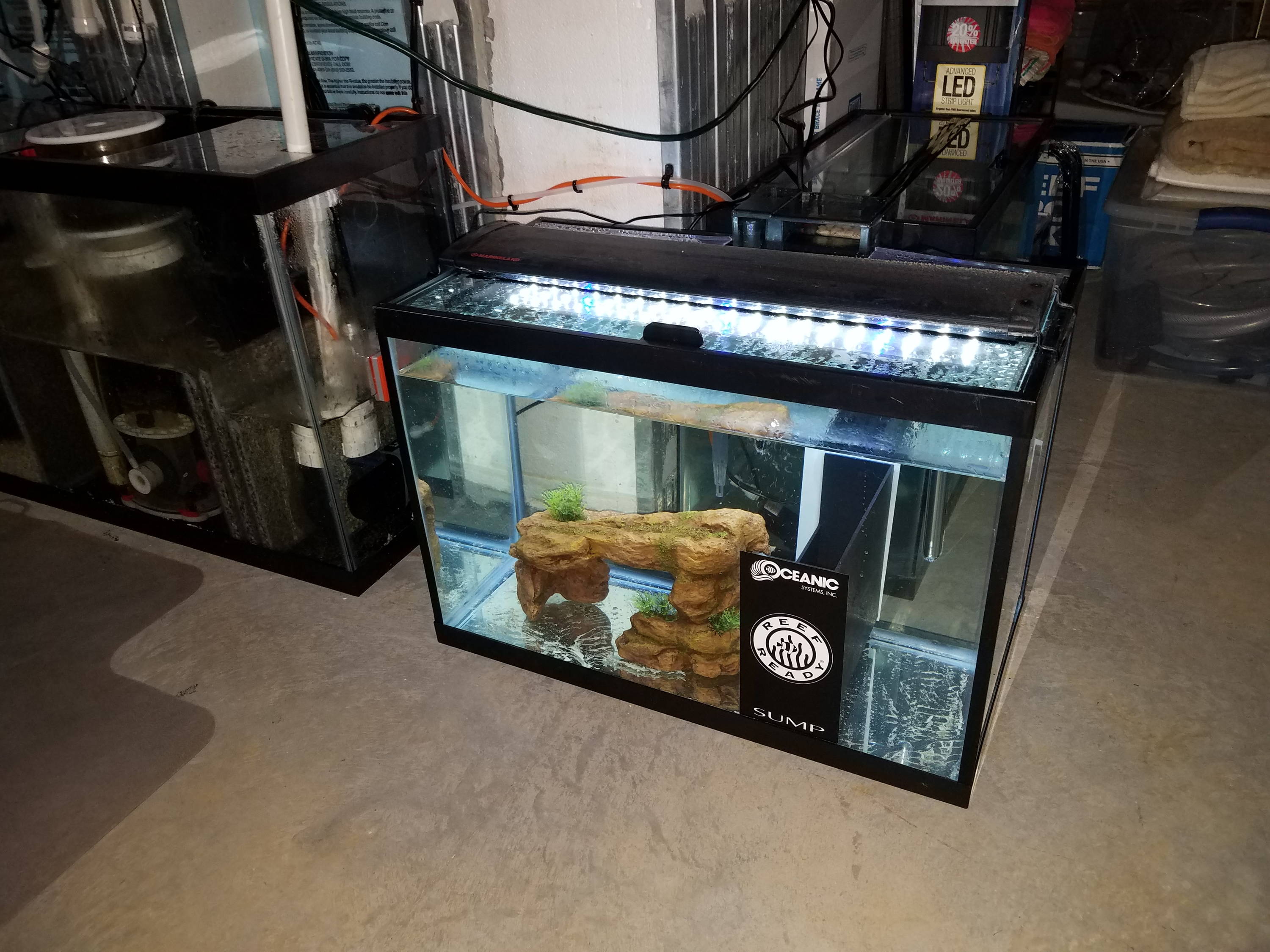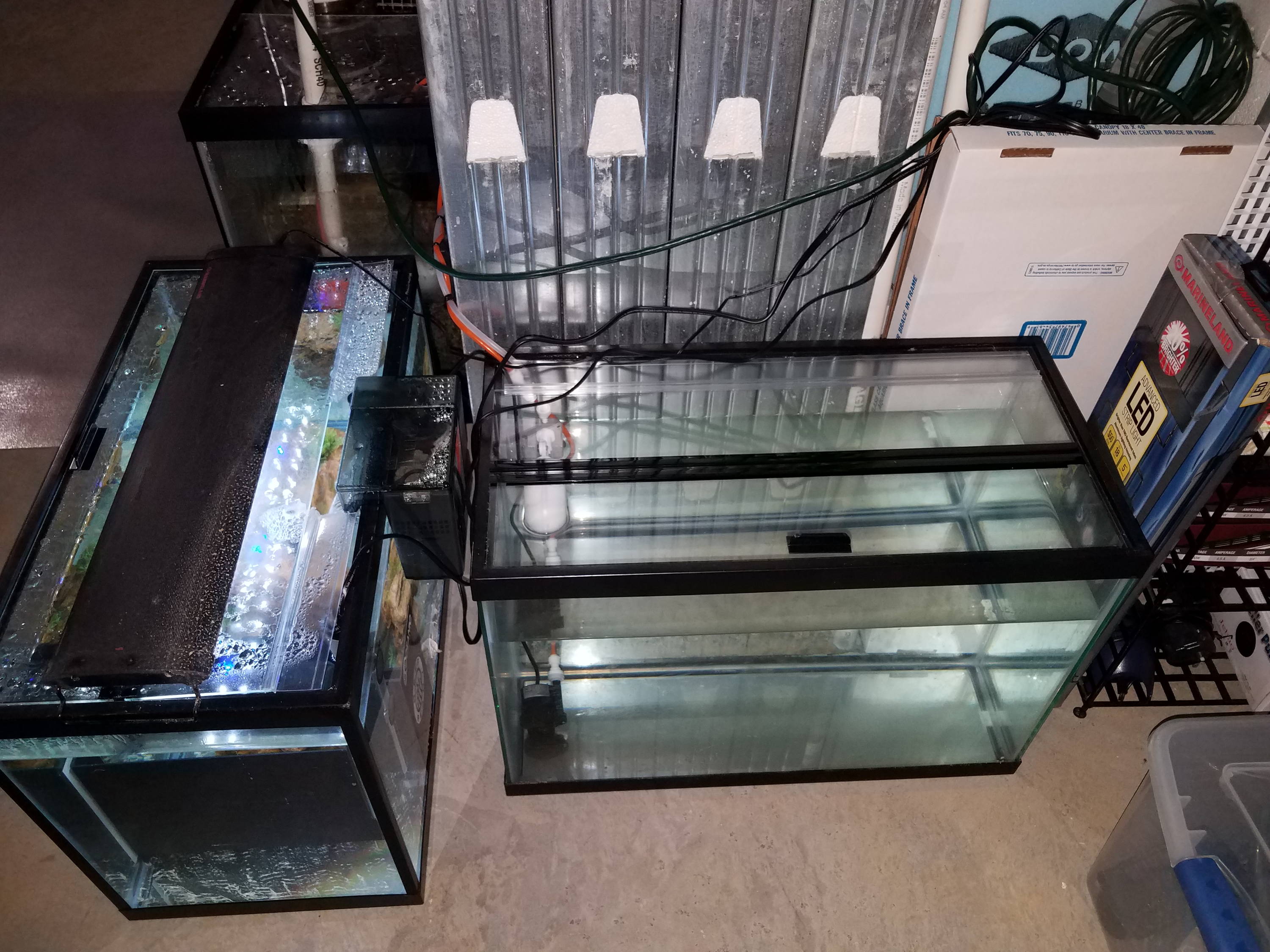 ---
Weekly & Monthly Maintenance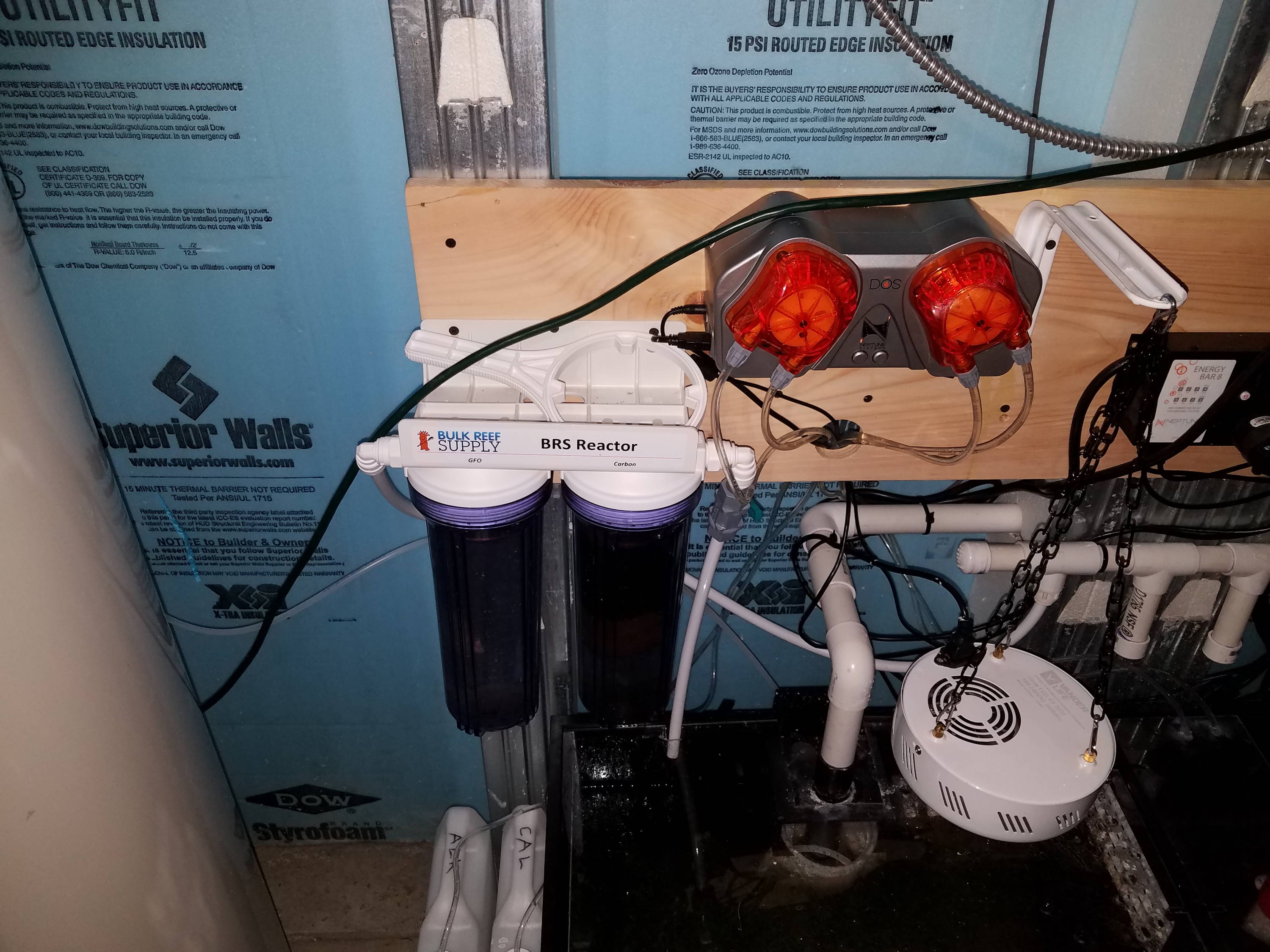 Weekly
Change Filter Sock Every Three Days

Dosing Aquavitro Fuel Weds & Sunday

Dosing Acropower Weds & Sunday

Dosing 3 Drops Of Iodine Daily
Monthly
Two 20% Water Changes With Fritz Blue Box

Top Off Alkalinity And Calcium Two Part

Change 1 Cup Of ROX 0.8 Carbon